Artists in Schools
Louise Shine, visual artist, worked with the children in both the senior and junior room for five weeks as part of the Artists in Schools Scheme. This initiative is funded by Roscommon County Council and we were delighted to be selected for participation. The children enjoyed working with Louise and produced some amazing pieces of art. For more pictures of the work visit the Gallery
Green Schools School Clean Up
As part of our participation in the Green Schools Programme, the children were involved in a clean up around the school yard and the local roads. The junior room stayed within the school grounds and the senior room ventured a little further afield. The children did a fantastic job and lots of rubbish was collected.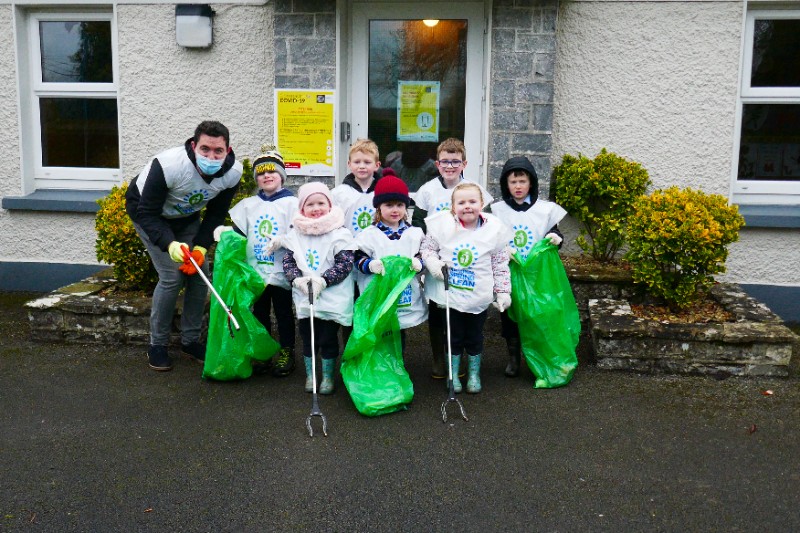 Team Hope Christmas Shoebox Appeal
A big thank you to our students who participated in the Team Hope Christmas Shoe Box Appeal, either by sending in a shoe box to school or by donating online. This is a great cause that will make many less fortunate children very happy this Christmas.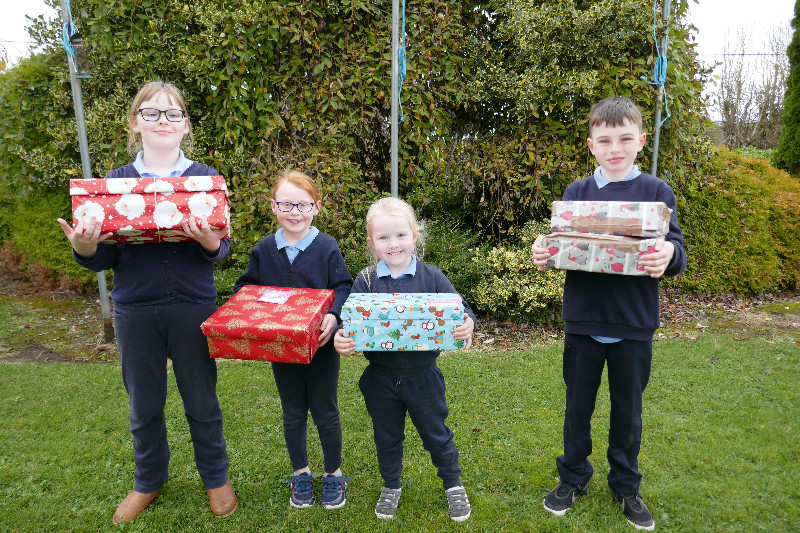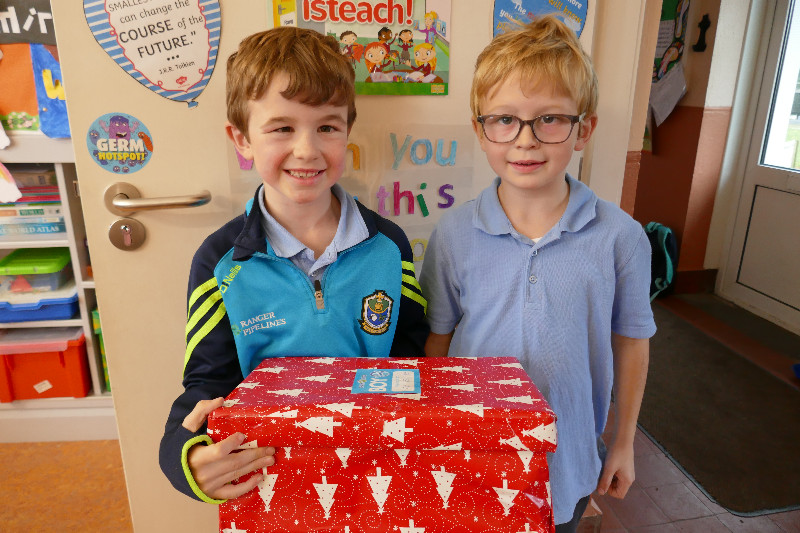 Junior Achievement Ireland
On Tuesday 2nd November, the senior classes had a virtual visit from Luke Ming Flanagan, MEP. Junior Achievement Ireland organised this virtual 'Ask Me Anything' session for Roscommon Primary Schools as part of the 'Communicating Europe' initiative, run by the Department of Foreign Affairs and Trade. Luke answered questions about Climate Change and Brexit, among other things, and told us all about his busy life as an MEP.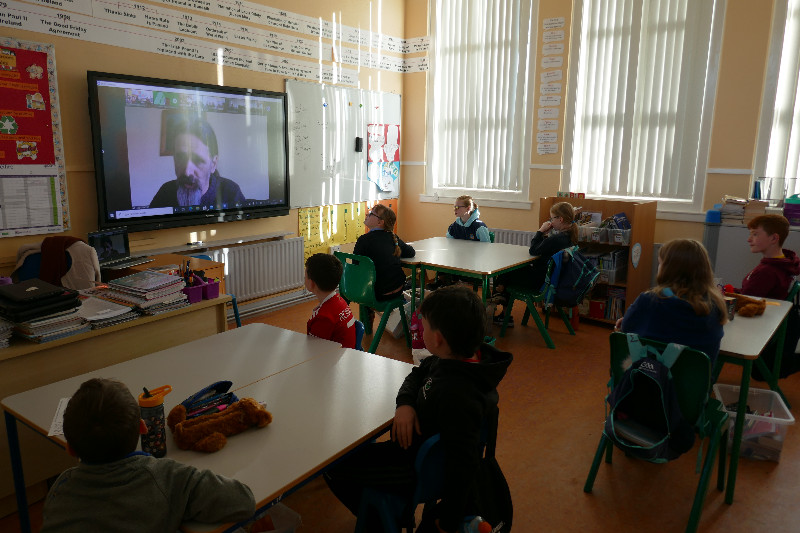 Happy Halloween
Wishing everyone a Happy Halloween. On Friday 22nd October the children dressed up in their fantastic Halloween costumes. Take a look at some of our Halloween art too!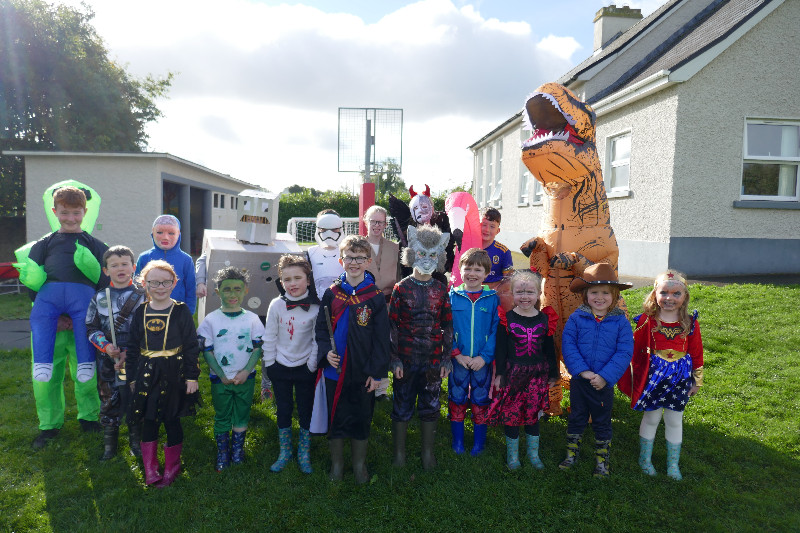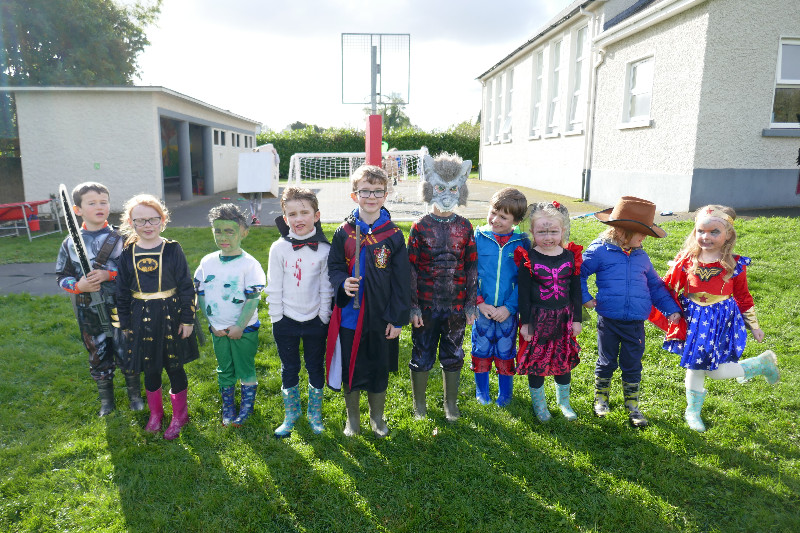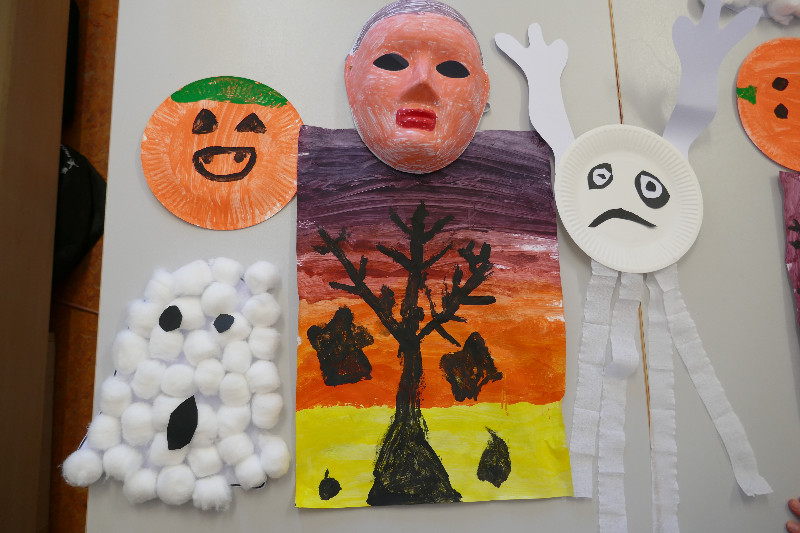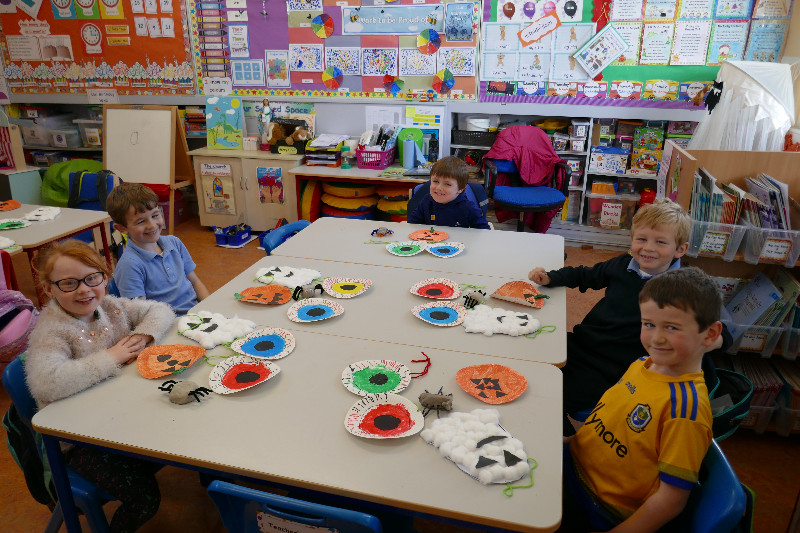 Click here to view more images in the gallery
Minecraft Education Edition
RTÉjr and Microsoft Ireland have joined forces to launch a new competition challenging primary school students across the island of Ireland to use Minecraft: Education Edition to help shape Ireland's digital future. Children in the senior room of Feevagh N.S. have been participating in weekly online episodes with the Dream Space TV crew learning how to use Minecraft: Education Edition with lots of fun challenges! These challenges are aligned to the curriculum covering subjects from English, Maths, Science, geography, SPHE and more. After 6 weeks of participation, the children should be ready to enter the 'Ireland's Future is Mine' competition.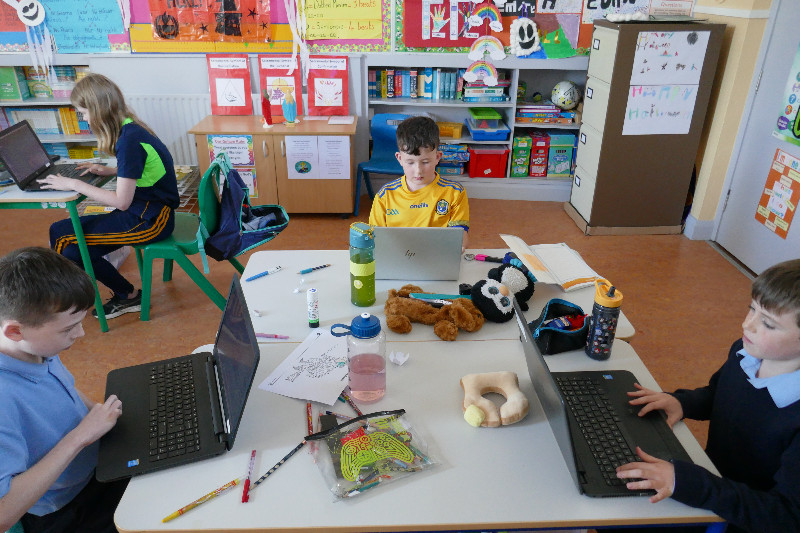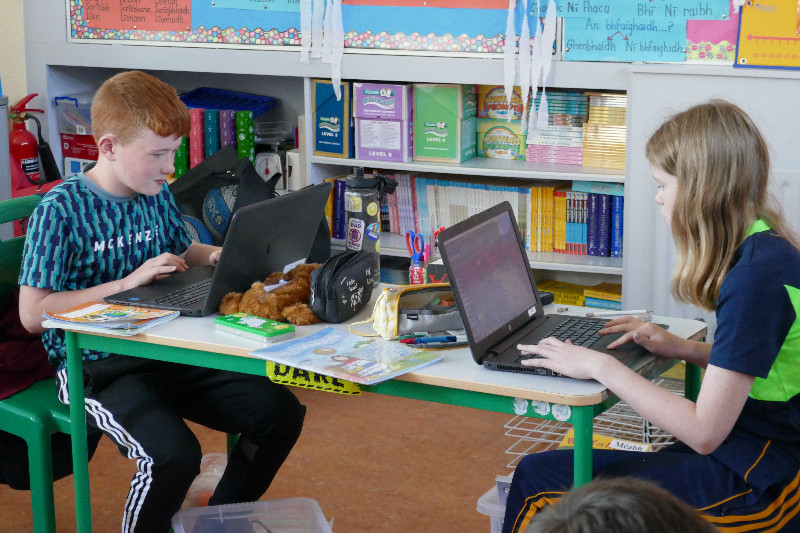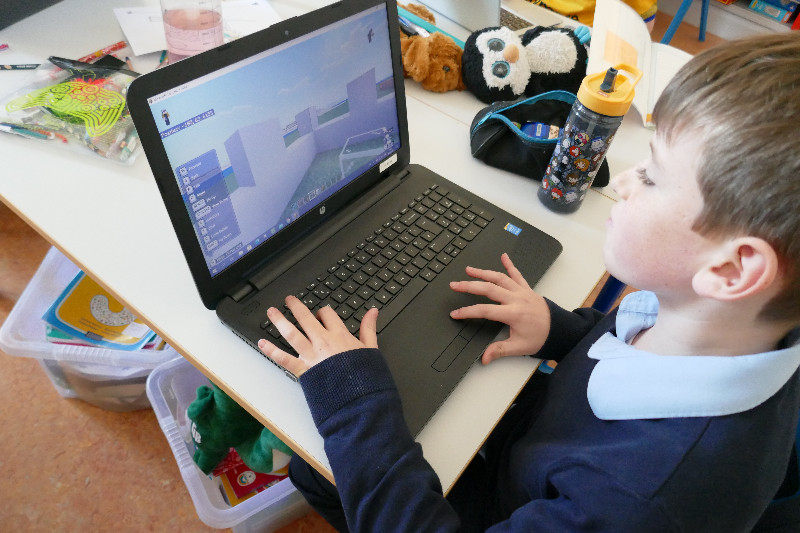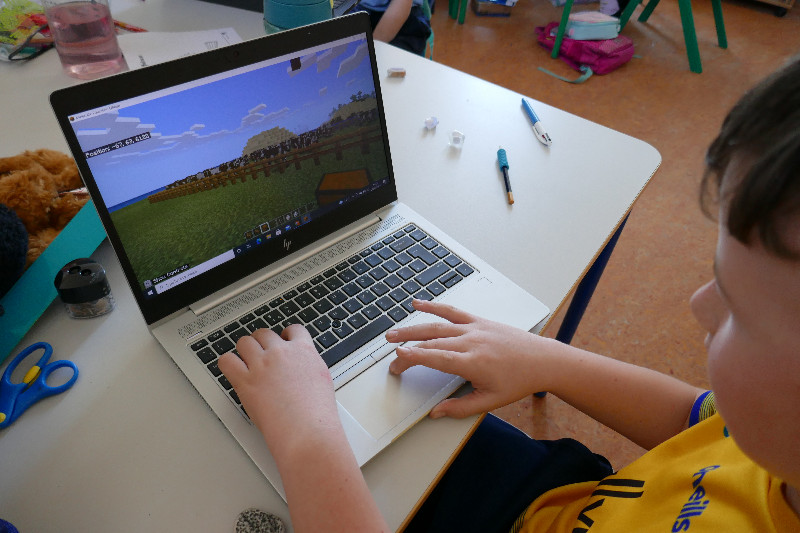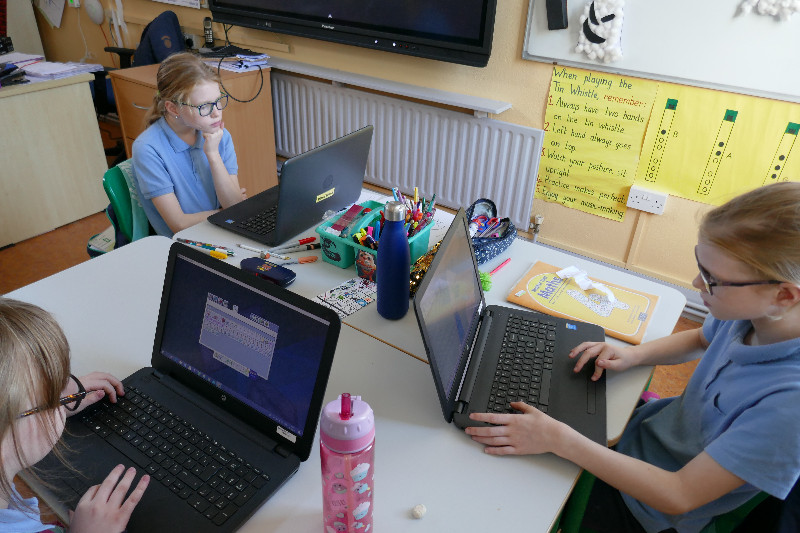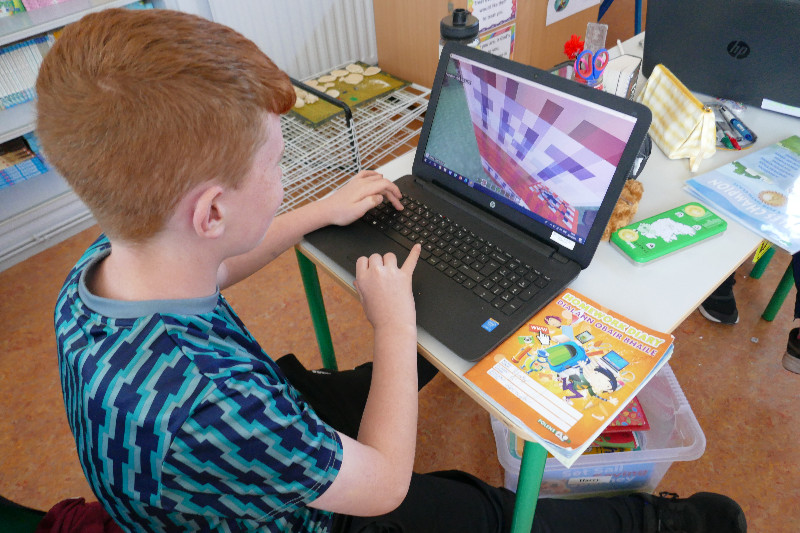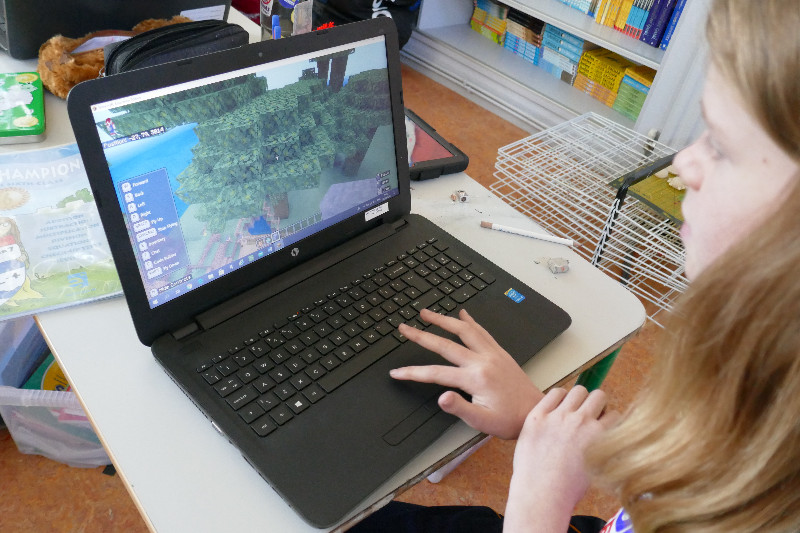 First Holy Communion
Congratulations to our Third Class students who received their First Holy Communion on Saturday 9th October in St. Patrick's Church, Dysart.

6th Class Graduation 2021
Today we said Farewell to our three 6th Class pupils. We had a virtual graduation prayer service led by Fr. Beirne followed by the students cutting the graduation cake and being presented with a certificate and a book of photos to remind them of all the happy memories they had of their time in Feevagh NS. We wish them all the best as they make the move to secondary school.
For more photos of the the Graduation, take a look at the gallery section of the website.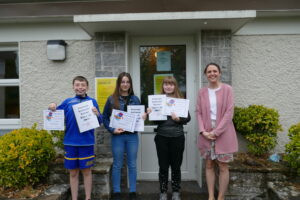 Sports Day 2021
Our Annual Sports Day was held at Feevagh N.S on Friday 11th June. Thanks to Simon from Four Roads Hurling Club and David and Oisín from St. Aidan's Football Club for coming to offer their expertise to the children during the day. The children also played a soccer and uni-hoc league and the senior room treated the junior room to healthy treats as part of the Incredible Edibles Project.
Take a look at the Gallery section of the website for more photos of our Sports Day.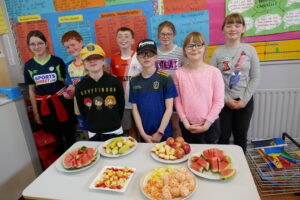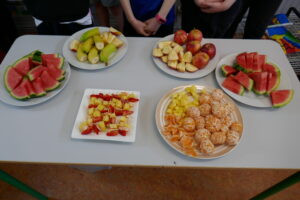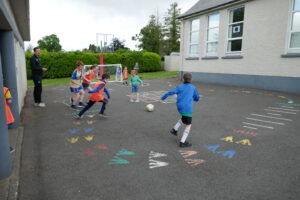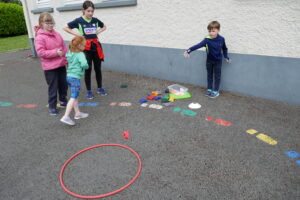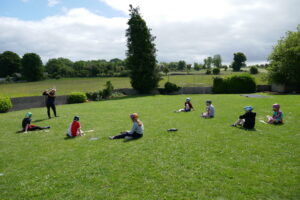 First Reconciliation 2021
The three boys from 2nd class celebrated the Sacrament of Reconciliation on Wednesday 26th May in St. Patrick's Church, Dysart.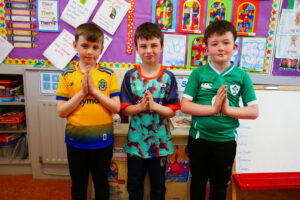 Creative Schools Week 2021
This week was Creative Schools Week and Feevagh N.S. featured in Episode 3 of the Creative Schools online celebrations. You can watch the episode here https://youtu.be/XlMxtGWt8UMFeevagh
As part of Creative Schools Week, the senior room made puppets and hosted a puppet show for the junior room. The junior room made puppets and introduced their characters to the whole school.
It was a busy week!! We hope you enjoy viewing our photos. To see more of them, take a look at the gallery section of our website. #creativeschool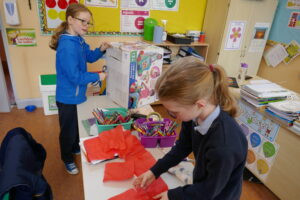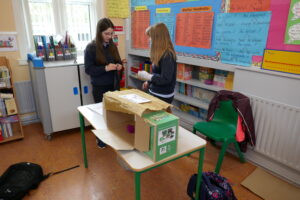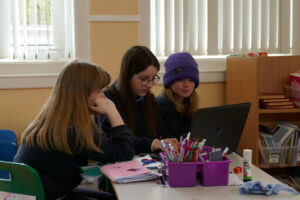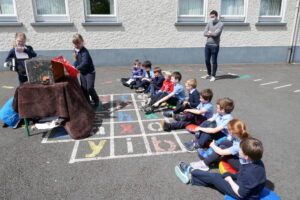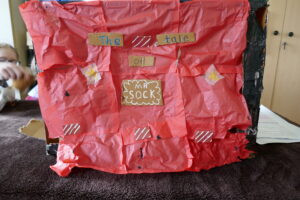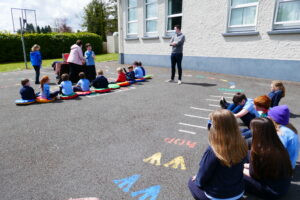 Active Schools Week 2021
Active School Flag (ASF) is a Department of Education and Skills initiative supported by Healthy Ireland, and part of the National Physical Activity Plan. An Active School is a school where physical activity is valued, promoted and enjoyed by all. The aim of the programme is to enable schools to achieve a physically educated and physically active school community. We achieved our first Active Schools Flag in 2016 and our second in 2019.
Last week, we celebrated Active Schools Week in Feevagh NS. It was a very busy and highly enjoyable week with both classrooms engaging in a wide variety of physical activities. The seniors played rounders on Monday, hurling on Tuesday, had an obstacle course on Wednesday and Football on Thursday. They arranged stations for the junior room on Friday: penalty shoot out, target throw, bean bag throw, parachute games and bowling. Then we all played a game of shark and fish and had a whole school soccer match.
The juniors had an obstacle course on Monday, hurling on Tuesday, Parachute games on Wednesday and football on Thursday!
Take a look at the gallery section of the website to see more images of the fun we had!