Safer Cycling Programme
Today, Monday 27th March, we had our first practical session of The Cycle Right Programme. Over the coming weeks, children will be learning essential safety and competency skills such as bike handling, correct use of helmets, bike safety checks and how to navigate in various road environments. Thank to Roscommon Sports Partnership for delivering the programme.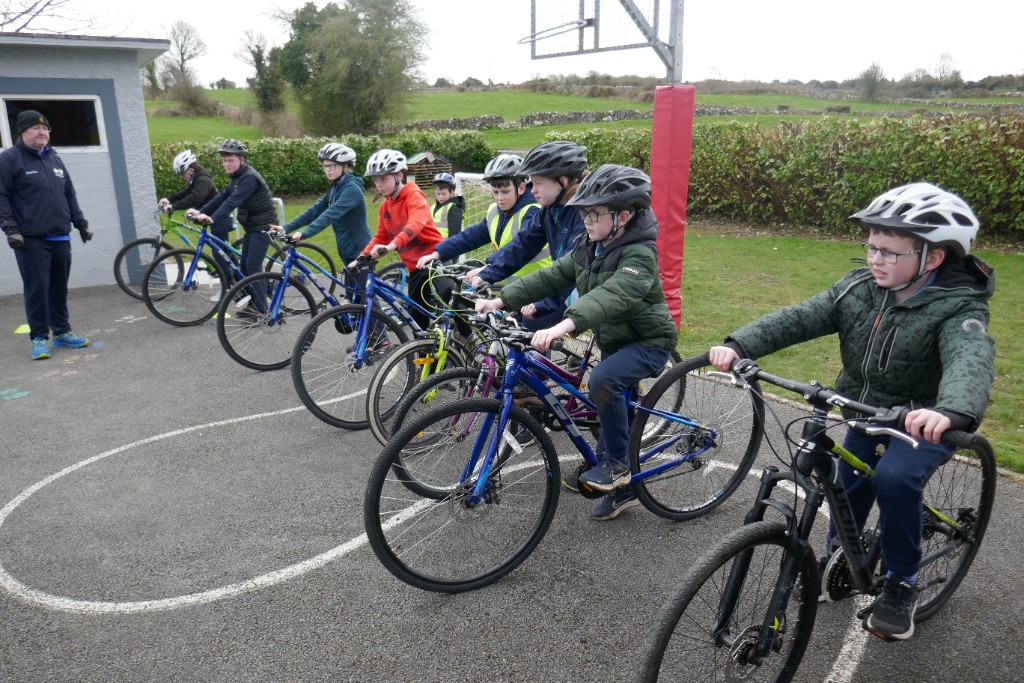 Basketball
We travelled to The Hub in Castlerea on Monday March 20th to participate in the Roscommon Primary School Basketball 2 teacher school blitz. Our 2nd to 6th class pupils took part and represented Feevagh N.S. with pride. We won two games, drew one and lost one. We had a great day out. Thanks to Erica and Ruth for organising the event. Thanks to our fellow parishoners Mount Talbot N.S. for sharing the bus!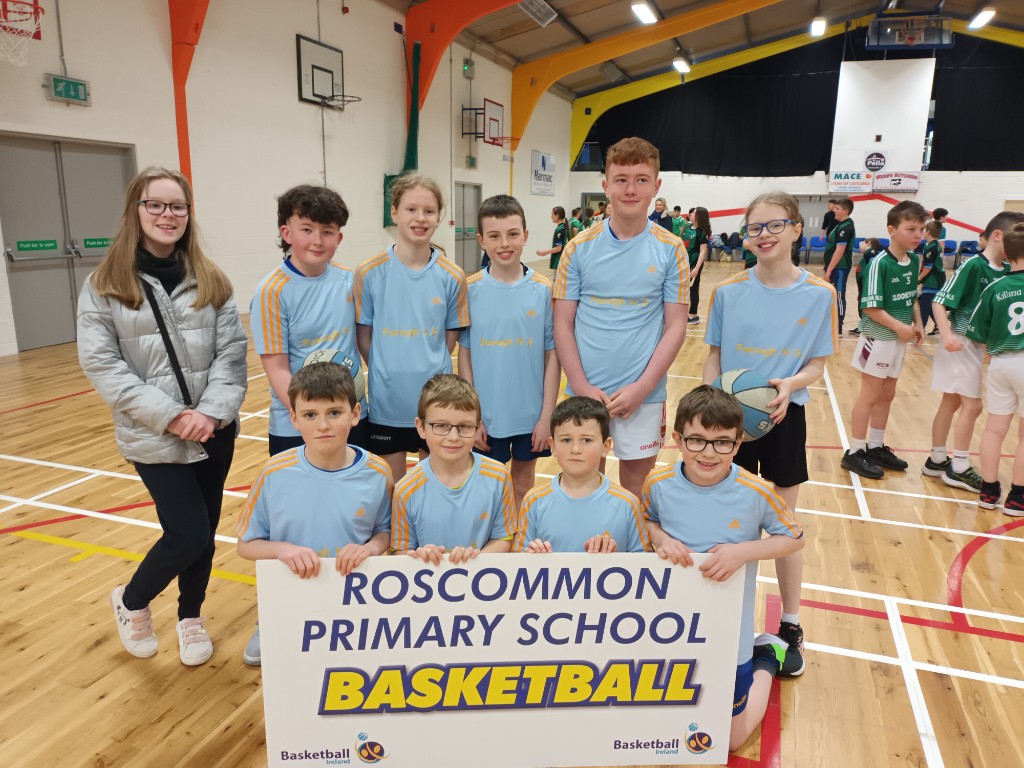 Table Tennis
We received a wonderful surprise today, March 15th, with the delivery of our table tennis sets from Active Schools. They couldn't have come on a better day! The children had a very active break, despite the wet weather!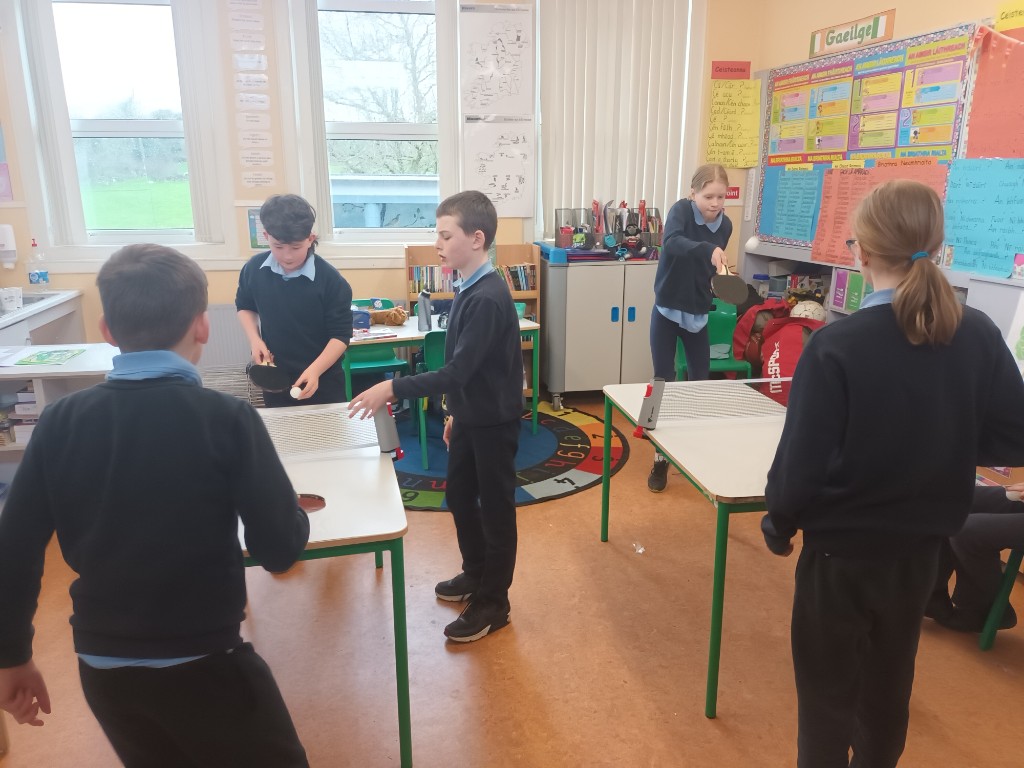 Futsal Workshop
Kyle from the FAI visited the school on Friday 3rd February to teach us all about Futsal. We found it to be a very quick and intense game that kept us very active. He hope to play this more often on the yard and during PE lessons. Thanks Kyle!! Go to the Gallery to see more pcitures of the workshop.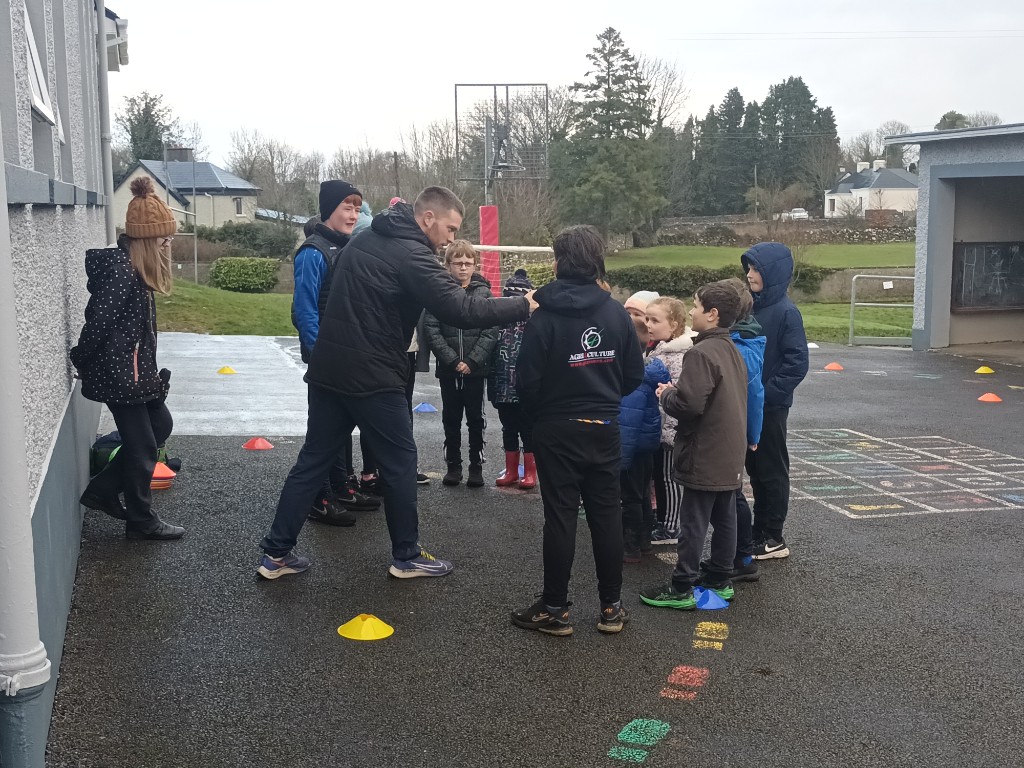 Playground Leaders
This week we had William and Harry organise Stuck in the Mud and Bulldog for everyone to get involved in. Well done boys!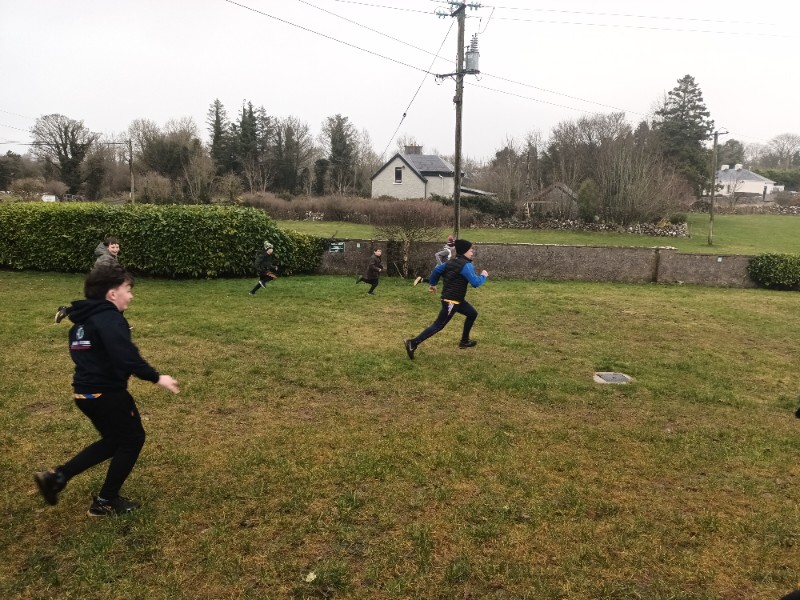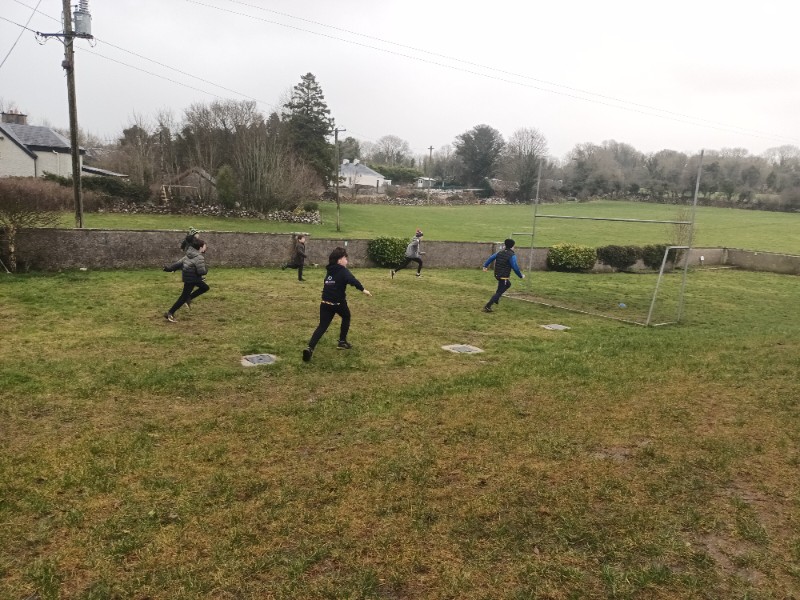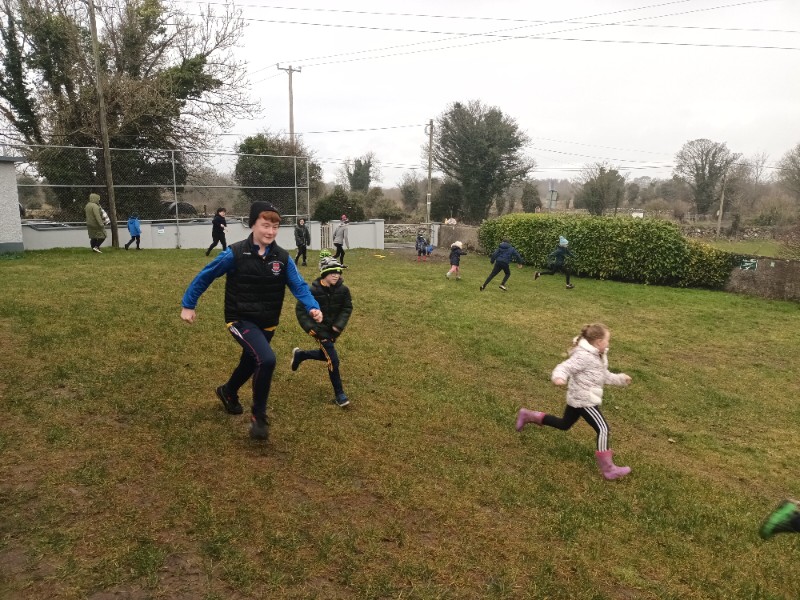 Feel Good Friday - Jump into January
ASF encouraged teachers and their classes to bring out the school skipping ropes for this month's #FeelGoodFriday. We added all our skips together to see which of the mountain peaks of Europe we could could reach. A great way to keep active while having fun!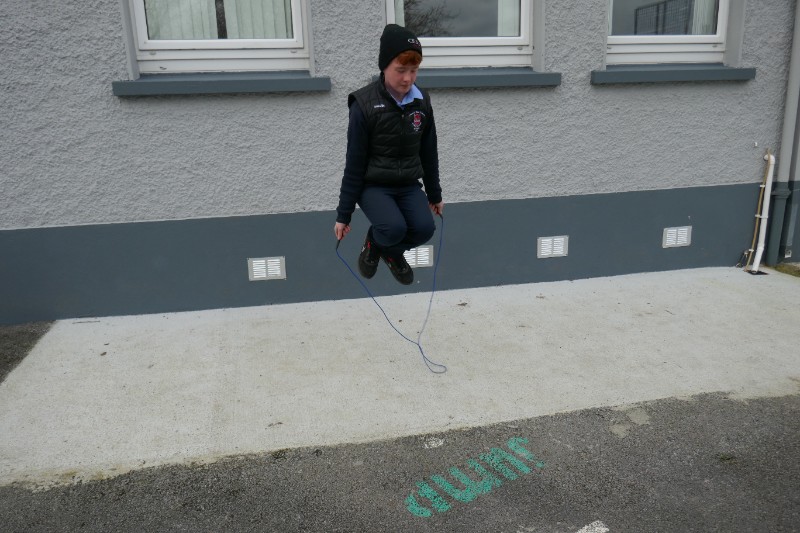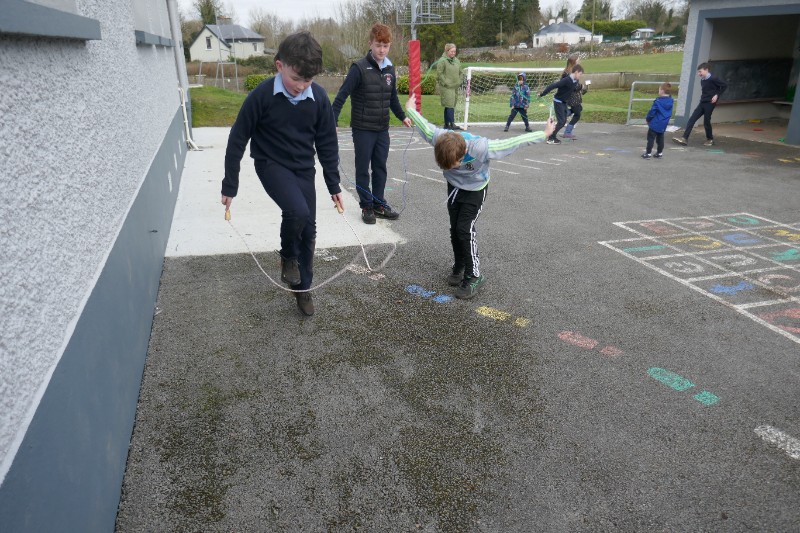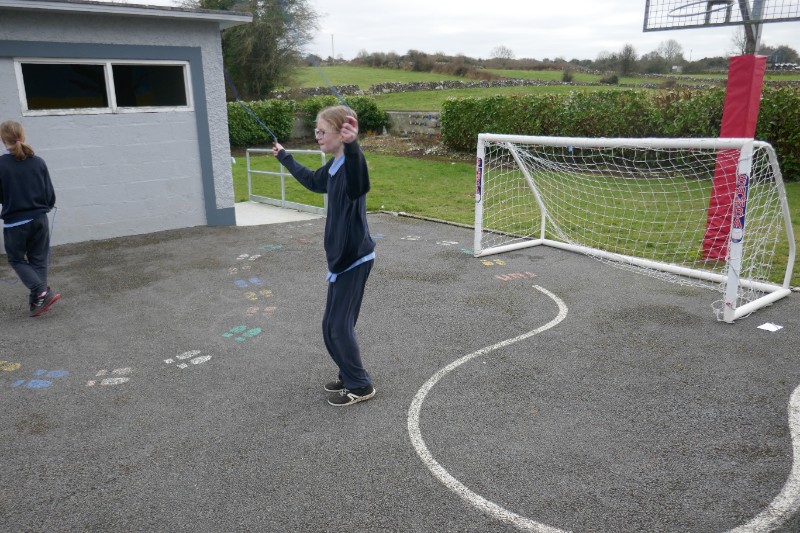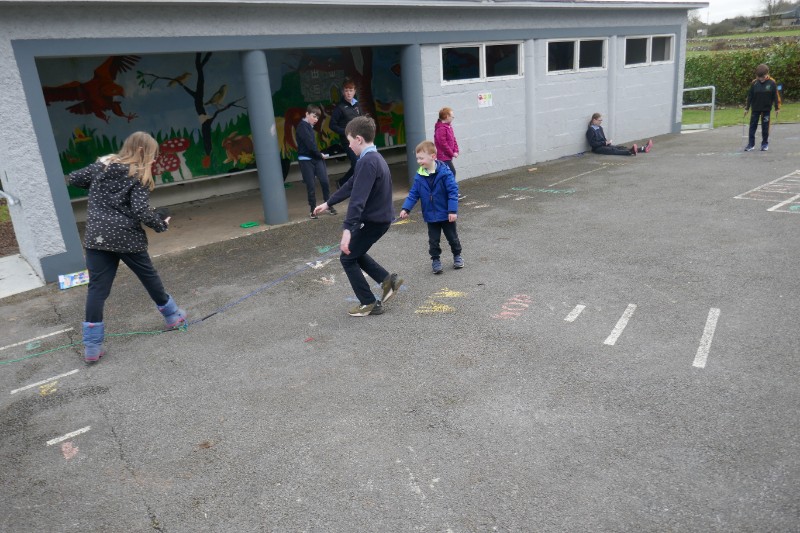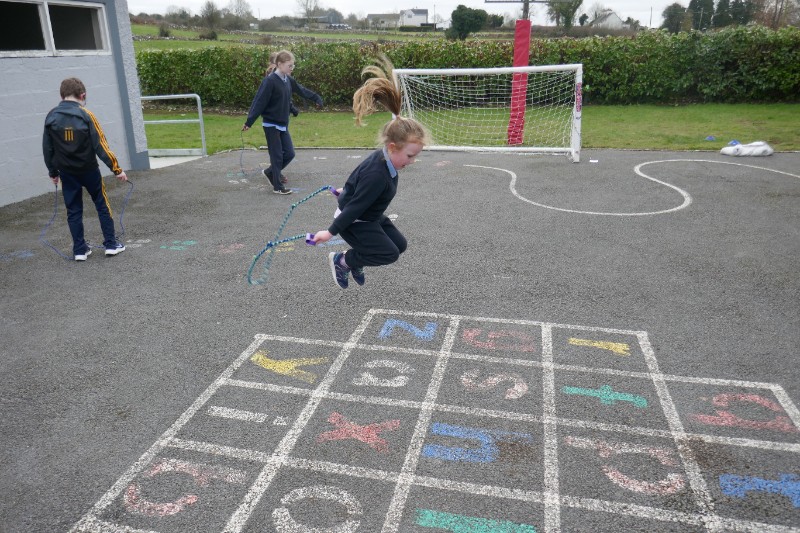 Playground Leaders
We have appointed playground leaders to lead a variety of activities on the yard at lunch time on Fridays. This week, Friday 20th January, Eabha, Ella and Emily led the children in some games suitable for all ages. Well done girls!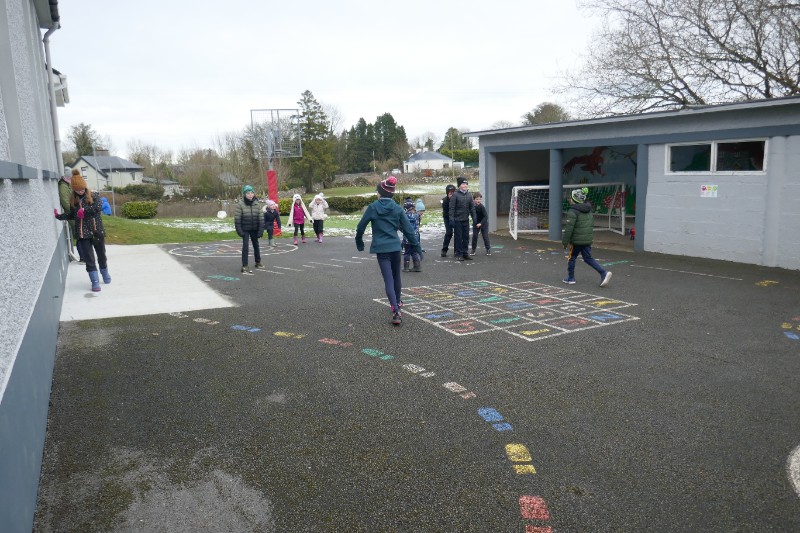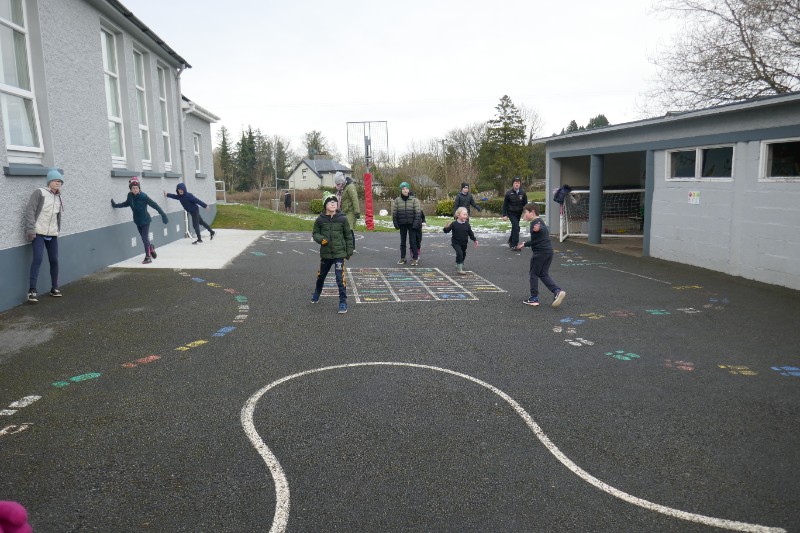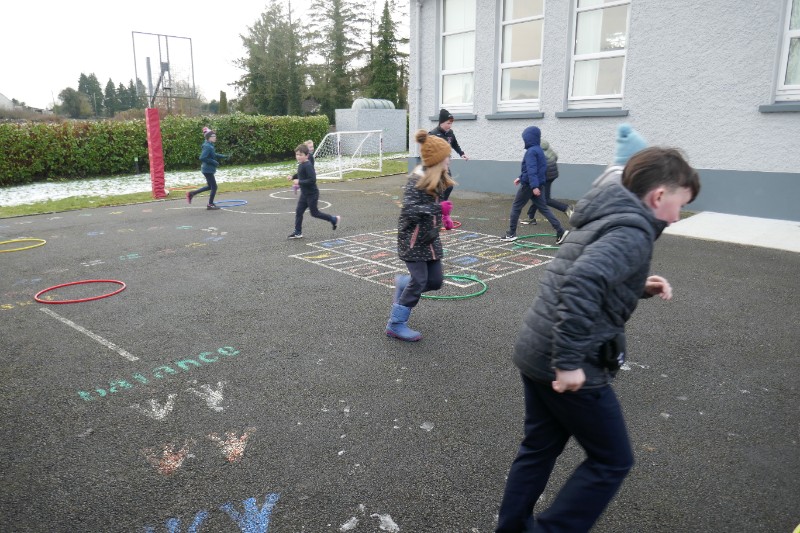 Active Breaks Everyday Challenge
As part of our participation in the Active Flag Programme, we are encouraged to take part in the Active Break Everyday Challenge for 4 consecutive weeks. We began our challenge on Thursday 19th January and so far we have been enjoying dancing and skipping as part of our active breaks. Watch out here for further updates and picture of our Active Breaks!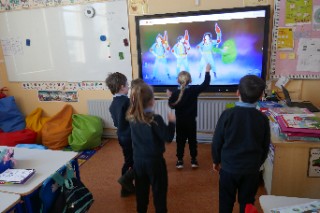 Gymnastics
We have started a 6 week programme of Gymnastics and Damien, our coach from School Fitness Ireland, comes every Tuesday morning. The programme is designed to use gymnastics based movements to practice and improve balance, co-ordination and many other essential skills. It is a fully inclusive programme that is adapted for any age/level.
We work on movements such as tumbles, gymnastics poses and work towards the cartwheel where possible. There is emphasis placed on challenging students through a week by week progression which is always enjoyed by all.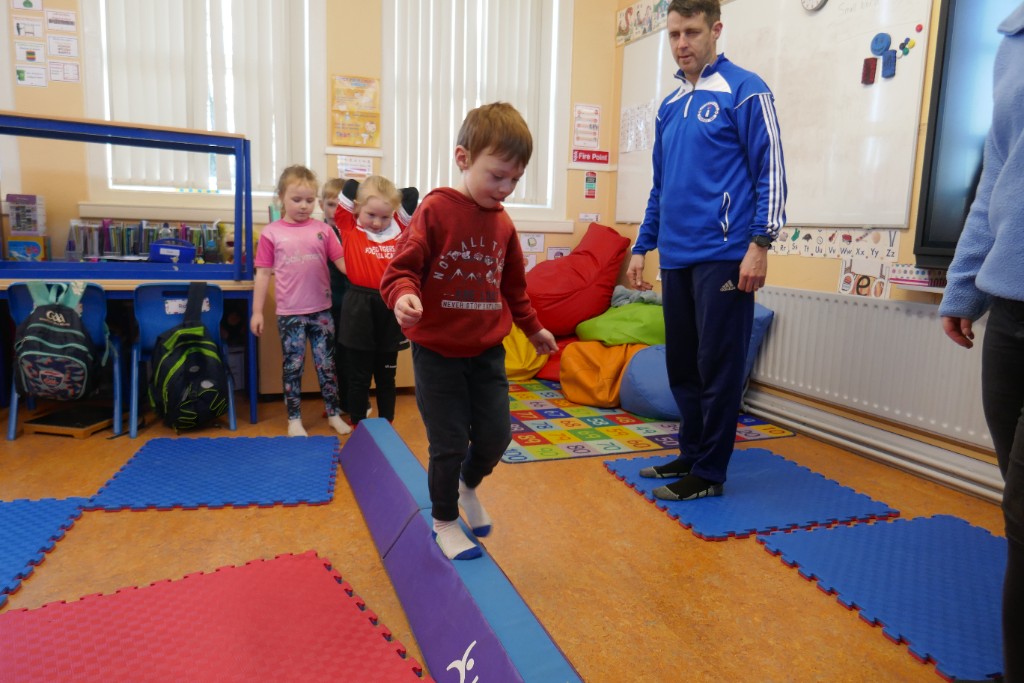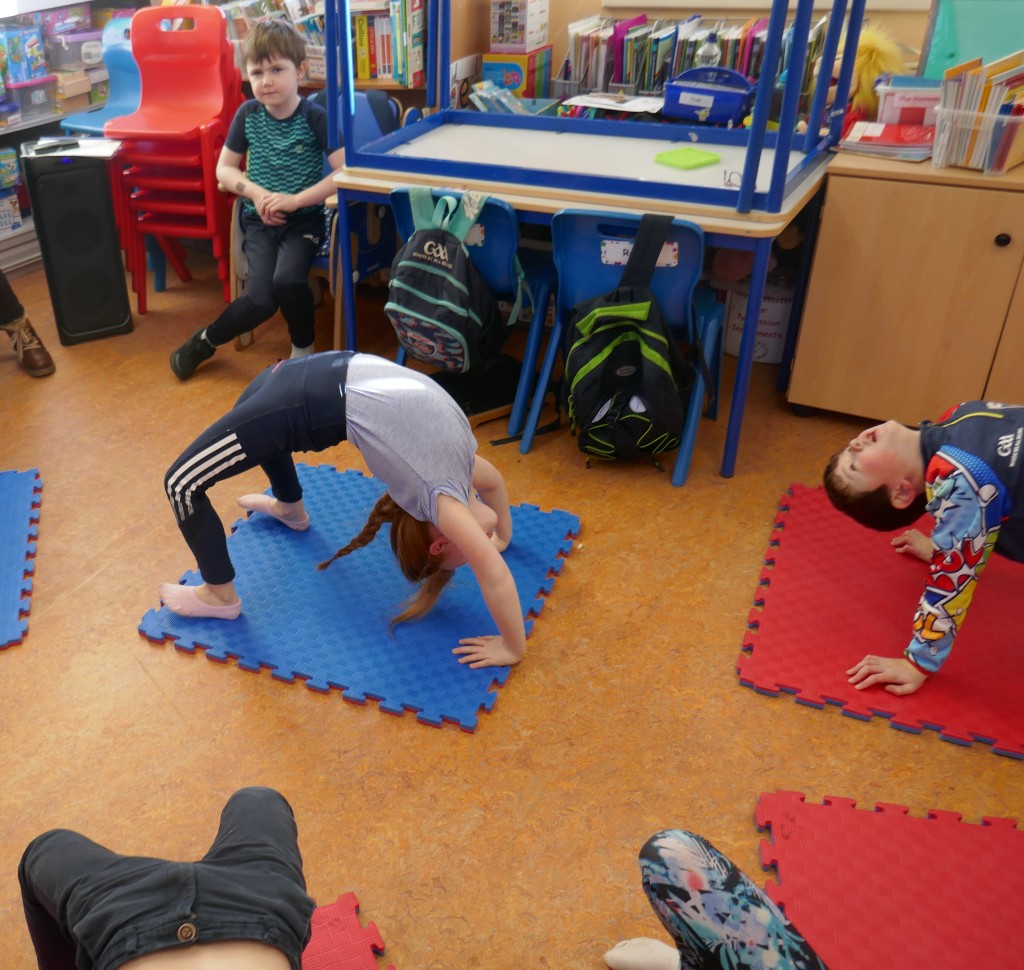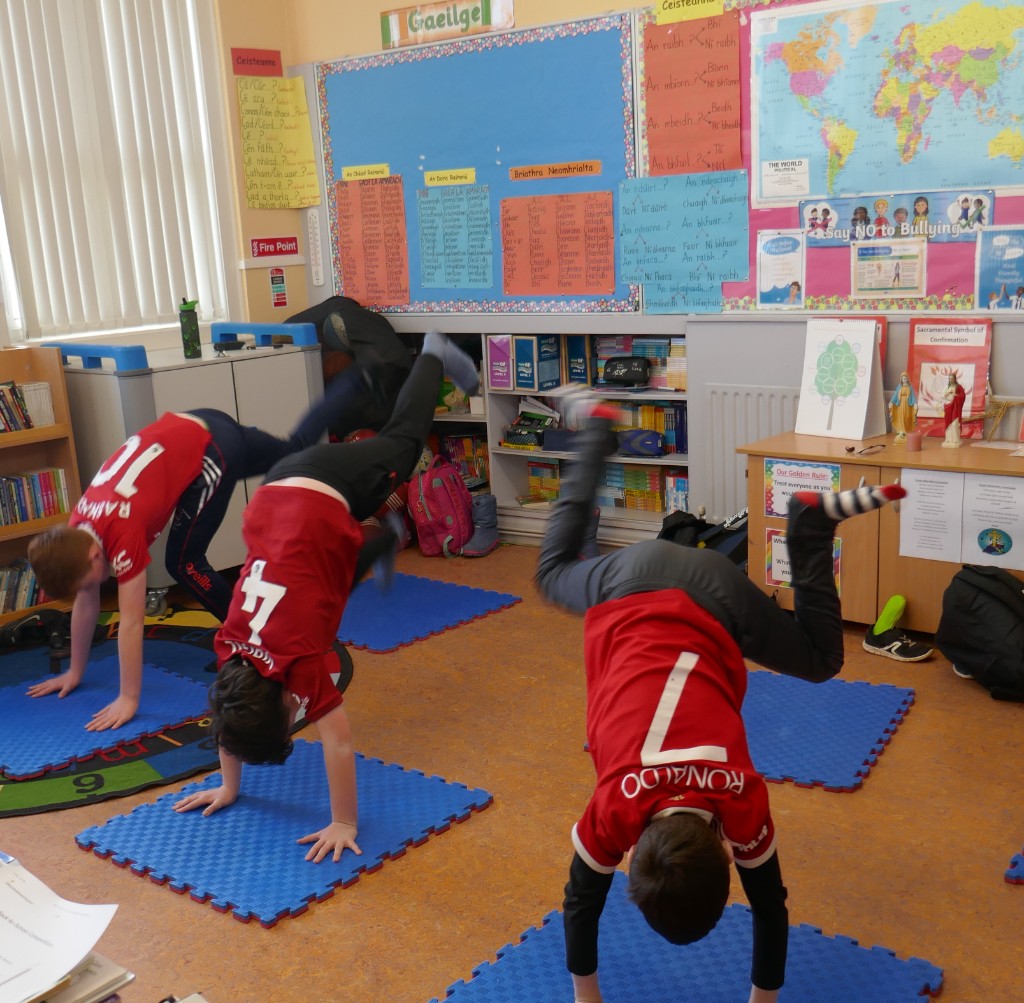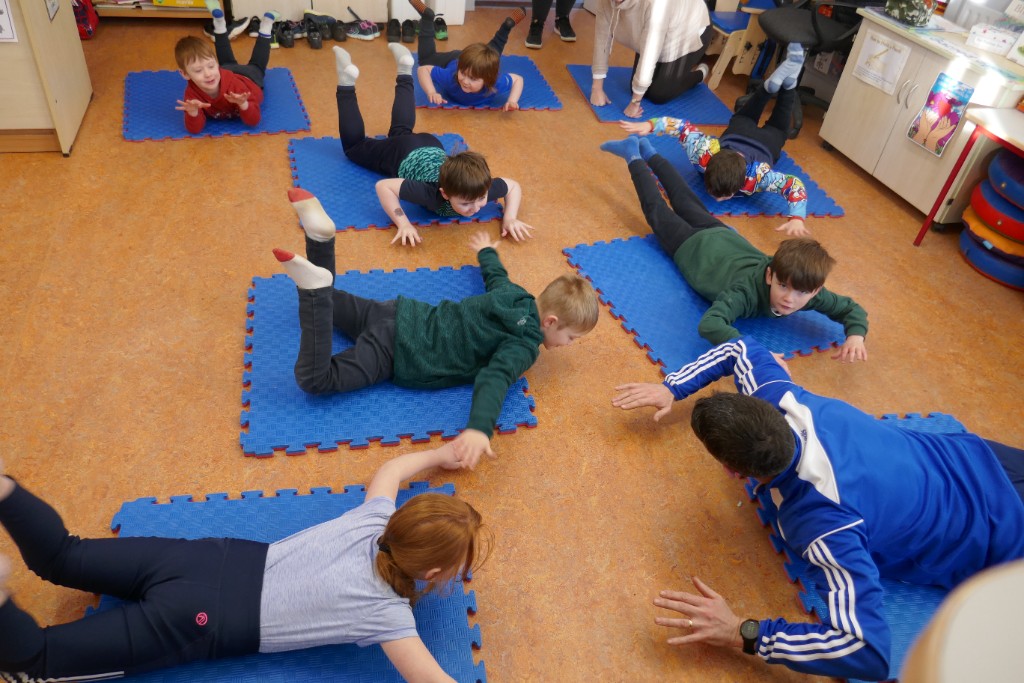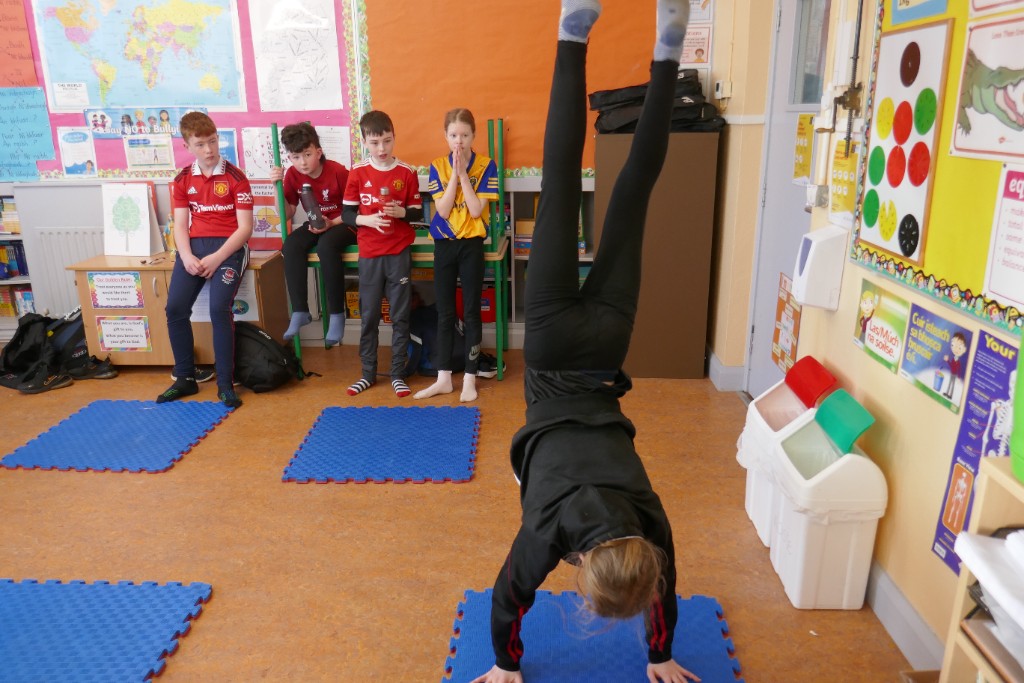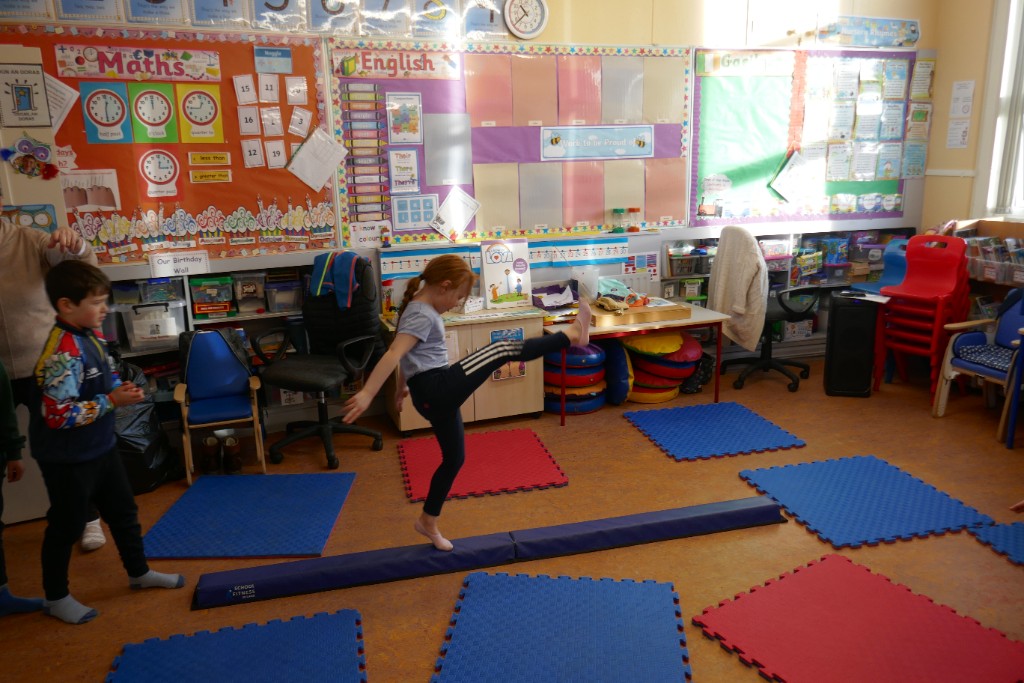 Feel Good Friday Active Halloween 2022
ASF encourages primary and post primary schools to GET ACTIVE this HALLOWEEN. Our senior students organised games and activities for the junior students.